Periodic Table of Storytelling
Periodic Table of Storytelling?  What's a TROPE?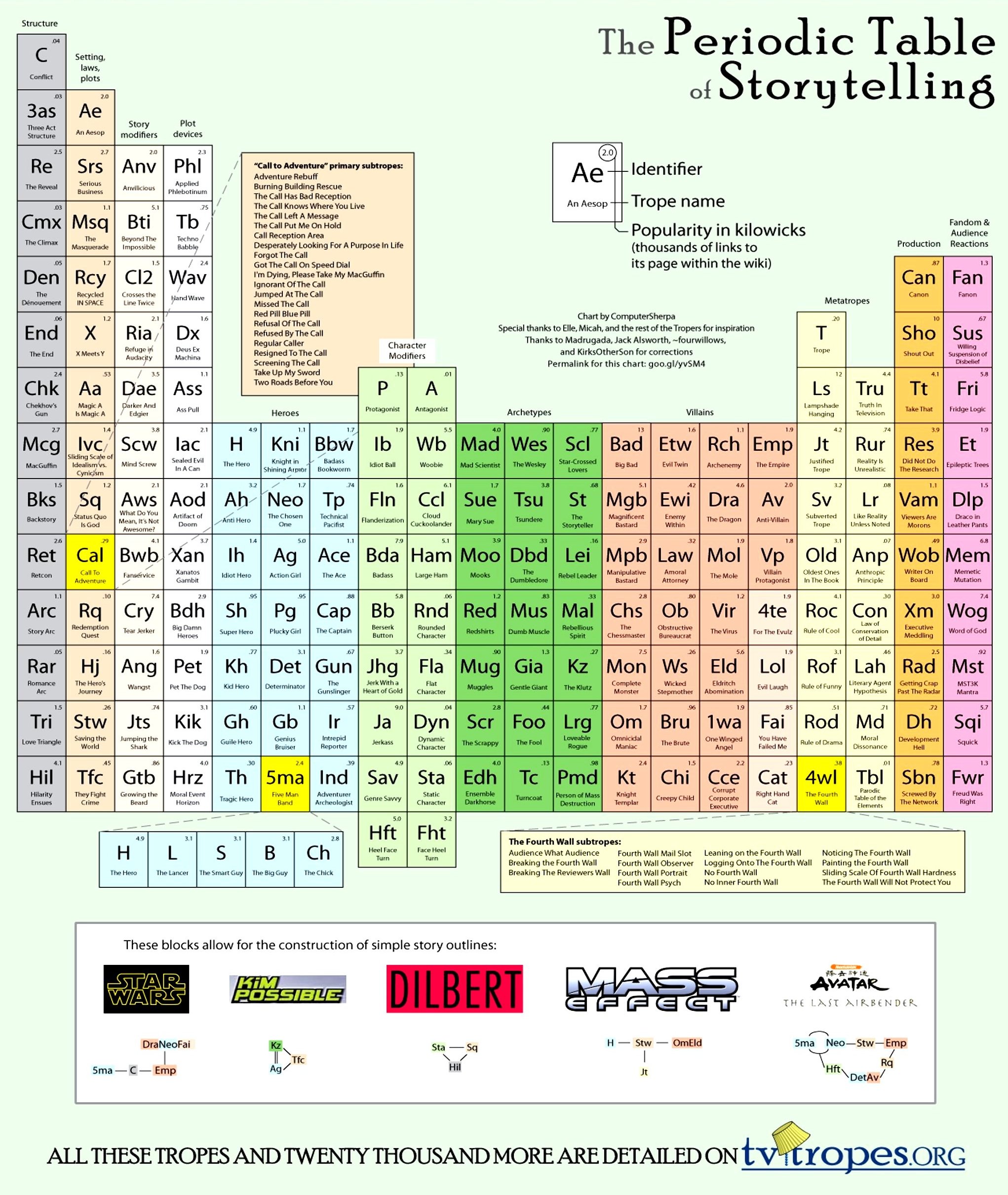 Could be used at least two ways:
Here's a new resource I've found that you and your students may enjoy this Spring for testing their story analysis skills, learning sophisticated literary vocabulary, and even for creating stories of your own. 
Periodic Table of Storytelling
It may be fun one class period to have pairs of students explore the table and create Simple Story Molecules of stories already studied. If your students are movie buffs, they may recognize story elements in popular DVD's they have seen.
In another class meeting, you could have students take the next step and select elements to include in a story they draft themselves.  If they have time, encourage them to flesh out and share their stories in a couple of weeks. (Maybe first day back from Spring Break.)  Could offer extra credit for preparing and sharing their stories that can be read aloud in 5-7 minutes (3-4 pages).  No need to collect and grade.  Instead, let the writers know they'll be asked to conduct a Q&A following their presentation.
What fun!